THE TRIALS OF JOSEPH NOLES(1817-1907)



INTRODUCTION
The following pages, including a cover and title page, were taken from my most extensive work to date. This story, like most of my research, was inspired by the
James B. Knowles diary
. The complete work,
revised for digital purposes
, is available-on a diskette, for descendants-or others, who might be
interested
(#1)
. The
original booklet
(with all photocopies)may be found in the genealogy libraries listed below:
________________________________________________________________
1) FAMILY HISTORY LIBRARY, Salt Lake City, UT
(Perhaps, soon available through local LDS Family History Centers)
2) LIBRARY OF CONGRESS, Washington, DC
3) ALLEN COUNTY LIBRARY, Fort Wayne, Indiana
3) TEXAS STATE LIBRARY, Austin, TX
4) CLAYTON LIBRARY-HOUSTON PUBLIC, Houston, TX
6) SHREVE MEMORIAL LIBRARY, Shreveport, LA
__________________________________________
(COVER PAGE)
THE TRIALS OF
JOSEPH NOLES
(1817-1907)
LOCAL HISTORY/GENEALOGY
LARRY C. KNOWLES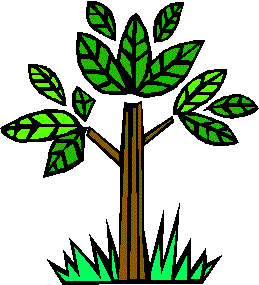 _______________________________________________
(TITLE PAGE)
THE TRIALS OF
JOSEPH NOLES
(1817-1907)
FOREWORD
It may be that some of the descendants of Joseph E. Knowles were aware of his crime, and had found the incredible documentation of it in the Alabama Archives, but most, I suspect, who have traced him from Navarro Co. Texas(1870)to Claiborne Parish LA(1860)and then, to Baker Co. Georgia (1850)were not aware of his move to Alabama. There are likely hundreds of his descendants, as he had thirteen children from two marriages. Hopefully, most of these will be completely open to this report. In our closets, we all have skeletons whose stories add a lot of color to our otherwise mundane family histories. This is certainly such a story!

I first learned of Joseph
Noles
(#2)
, and his son, Thomas, in the diary of my second great grandfather, James B. Knowles. This "Journal" fostered my interest in genealogy, and though it wasn't particularly detailed, it furnished just enough clues for further pursuit. Even now, nearly fifteen years after its "discovery", an occasional small gem is unearthed. Often, as in my first efforts with "Uncle Joe", it doesn't lead to anything...but, once in awhile! Of course, the information on Joseph Knowles
far exceeded my wildest dreams
, and would be, I think, of interest to even incidental readers. To me, it unfolds like
the script of a frontier movie
. I can't speak for its "readability", for it was compiled(roughly)as the data was gathered. But, the drama (I think)builds gradually as presented and "shortcuts" should be avoided for best effect.
For descendants, I have included several of my earlier efforts on family history. All, or parts, of this story may be included in future "editions" of my brief diary summary, "A South Georgia Connection"(available thru LDS Family History Centers).
Larry C. Knowles-October 16 1995
(The booklet was substantially completed by this date. There were revisions & additions in January 1998)
---------------------------------------------------
Note: The first two pages are a bit misleading, as they were compiled before finding
any records of the crime(for complete details of discovery-see page 3).
----------------------------------------------------------------------------
Addenda: The Family of James Knowles(a very brief diary summary).
Knowles in Georgia(a general genealogy background).
Assorted Knowles Facts(a few more facts).
Early Georgia Marriages(a partial list).
________________________________________
______________
Footnotes-Cover & Title pages:

# 1) Diskettes available in Win 98, or Win 95-97 . Earlier versions may not contain headers, footers, or footnotes. Both may need reformatting for your printer(formatted-HP 812C). Diskette contains most material on this site. Snail Mail only! Cost for diskette, mailer & US postage (not over $3). Larry C. Knowles, 1949 Smyrna Rd. S.W., Conyers GA, 30094.

# 2) In the title I used the "N" spelling, simply, because all legal records, and newspaper accounts, in Alabama, used several versions of the name with that letter, never the "Knowles" spelling. Census records in Texas, Louisiana, and Georgia use the latter!
_______________________________________________________